Environmentally Safe Pest Control Methods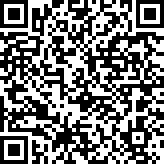 Nuisance pest such as mice, cockroaches and termites can cause significant amounts of structural damage to your home. These pests, especially cockroaches, pose a significant threat to your health. Many are known to contribute to complications of asthma, allergies, dysentery, and  other auto-immune diseases.
The traditional way to deal with these pests was to use large amounts of  pesticides. Today's home owner though has indicated a strong desire for a safer method and more
environmentally friendly way to deal with pests. This has resulted in the usage of  much smaller doses of pesticides followed up by the use of bait formulations.  The pest control industry is achieving great results with this method.
Environmentally Safe Pest Control is very effective today
With these pest, the most effective method is to establish a continuous chemical barrier between the exterior of your home and the inside of your home. The pesticides used in small amounts on the exterior of your home is very effective, but some pests do slip past the barrier. The non-repellent baits though are ingested by these pest and when the pests come in contact with other pests  they pass along the poison ingested in the bait. This results in the killing of an even greater number of pests.
Environmentally Safe Pest Control is also effective on rodents
Rodents are among the most troublesome pests in the world. They easily can contaminate your food and cause property damage. The use of baits to eliminate rodents has proven to be the most effective method for eliminating these pests from your homes. Due to the low amount of toxin in the baits, this provides the most environment friendly way of dealing with rodents.
Effectively applying today's baits, traps and pesticides will solve most of your pest infestation problems. Bugs "R" Us is dedicated to using the safest pest control methods and materials available in order to get the job done.
Contact Bugs on the Bayou today!
We proudly serve Mobile, Pritchard, Tillman's Corner, Theodore, Semmes, Grand Bay, Bayou LaBatre, and the surrounding areas near Mobile, Alabama.